Breakfast
Our Hub Kitchen is the centre of attraction and the heart of Staybridge St. Petersburg.
This is where a complimentary breakfast is served every morning.
To your choice there are always 2 hot dishes, porridge, cereal, fruit, vegetables, cheese and meat slices, our own pastries and other goodies from the bakery. In the fridge you can find milk, juices and yoghurts. 7/24 our guests can stop by here to have a cup of coffee or tea. Feel yourself at home!
from 7:00 to 10:30
takes place in the Hub Kitchen on the 2nd floor
Wi-fi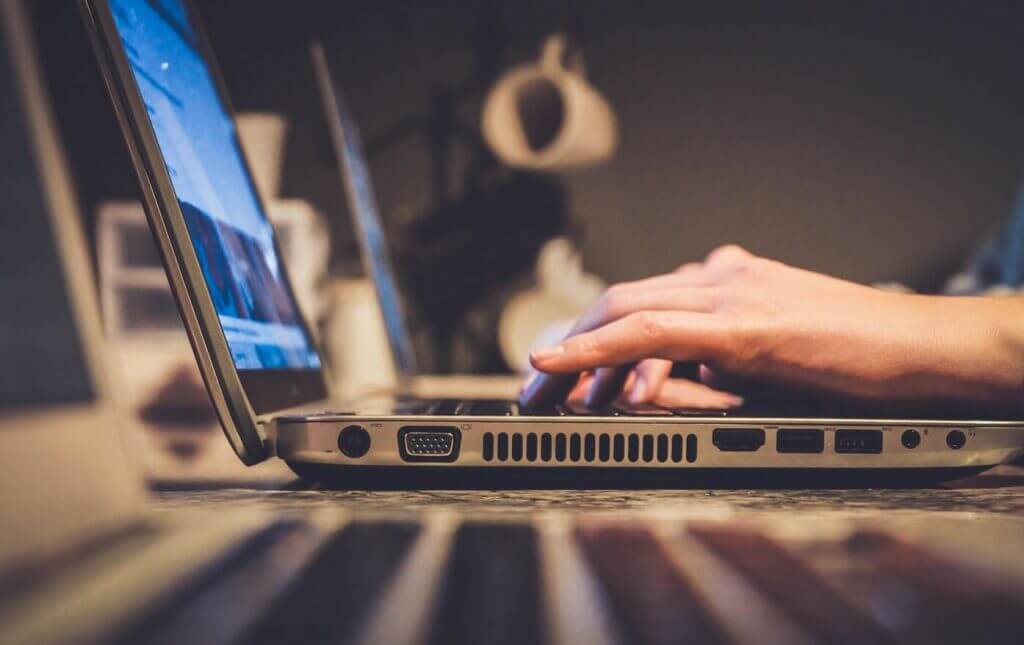 wi-fi is available in all rooms and is free of charge.
also free wi-fi is available in all bars and restaurants of the hotel, and in all public areas from the first to the third floor.
Gym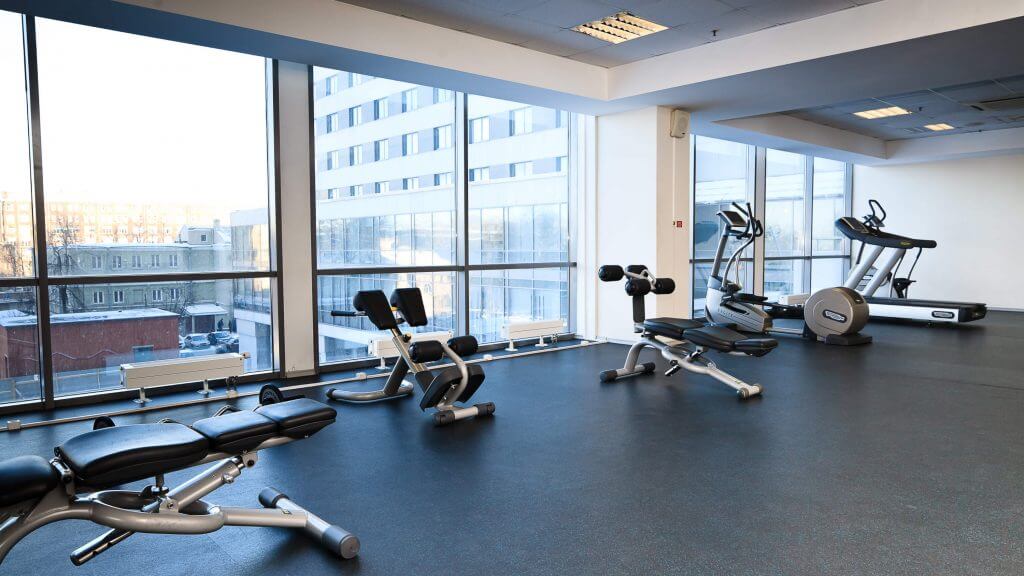 Our Gym is equipped with all necessary exercise equipment:
treadmills
cross trainer
exercise bike
benches and free weights
free for hotel guests!
Parking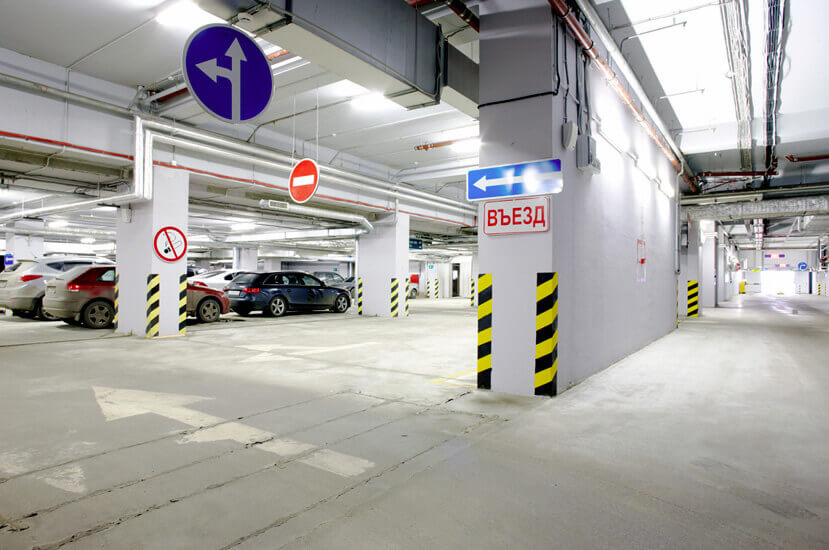 Opening hours 7/24.
FREE for staying guests
no advance reservation is required
How to get to the underground Parking:
drive up to the hotel moving along Moskovsky Prospekt from the city center (direction – South)
turn onto Detskiy alley in front of the hotel
you will see the entrance to the underground parking after 80 meters on the left
make a stop in front of the barrier to get a parking ticket
come as soon as the barrier rises
How to leave the underground Parking:
pay for parking in the parking terminal, which is located in the underground parking
make a stop in front of the gate at the exit and insert the Parking ticket into the slot
go straight and left once the gate lifts
go to Tashkentskaya street
For more information please contact the Reception desk: +7 812 448 71 71.
Shop on site
Pantry
It is a convenience store where guests can buy essentials like food and drink or any forgotten toiletries
hours of operation:   24 hrs
located on:  Floor 2
Laundry and dry cleaning service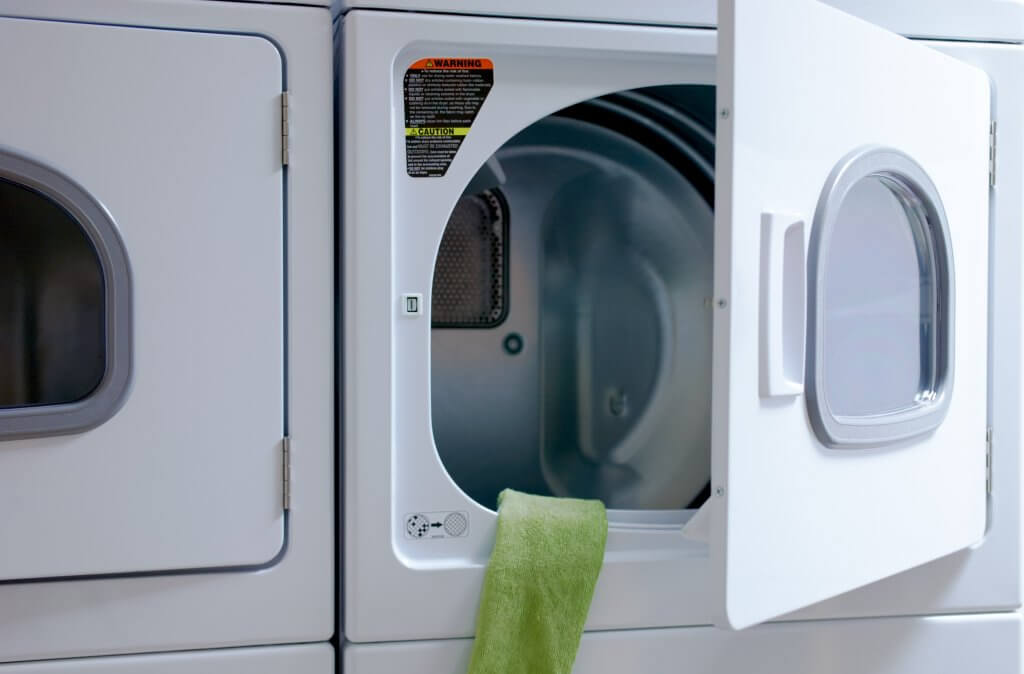 Staying at Staybridge Suites means you will have one less chore when you get home as you can make use of the free laundry facilities
hours of operation: 24 hrs
location: floor 3.
Afterwork Reception
Hosted by Staybridge team, the afterwork reception is your chance to wind down and meet the neighbors – we treat! An evening buffet with refreshments and light snacks is offered to our guests three times a week.
afterwork reception is served 19:00 – 20:00 on Tuesday – Wednesday – Thursday
location: 2nd floor
tel.: +7 812 448 20 50 / e-mail: booking@sbs-spb.com
Library and Winter Garden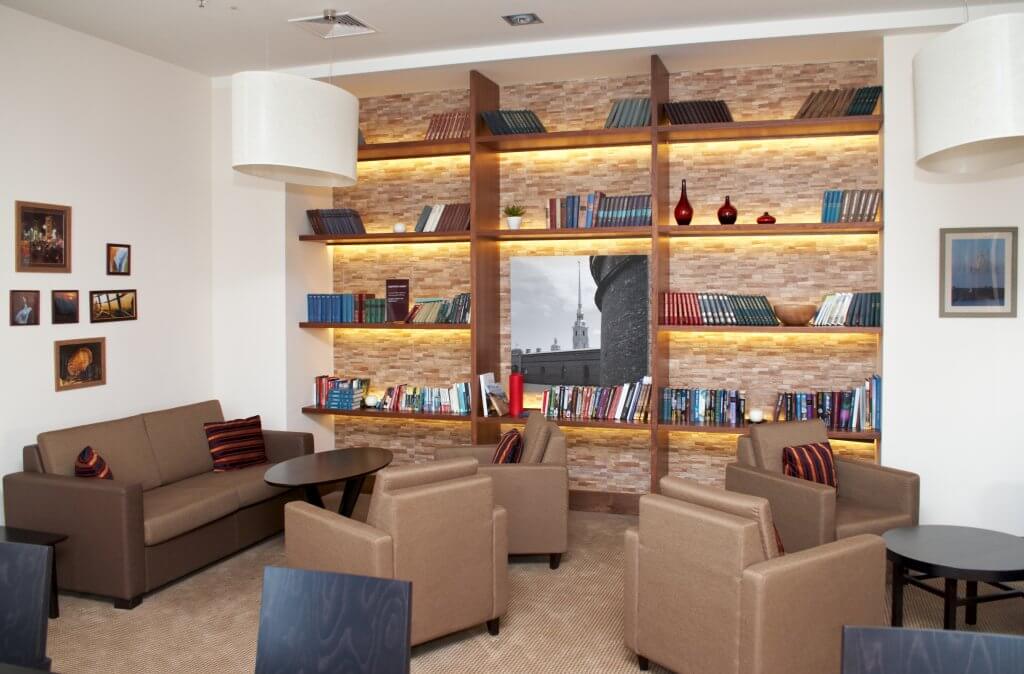 Library & Winter Garden
Fancy a quiet night in? Then stretch out on your squishy sofa or grab a book from the Library and put your feet up with a refreshment.
Library
Whether it's unwinding with a beer or enjoying a chat with the neighbors, our Library with its squishy armchairs and oversized sofas is perfect for putting your feet up after a day at work for reading and relaxing.
There are books for you to use and if you haven't finished reading a book when it's time to go, take it with you and just be a good neighbor and leave one of yours in exchange.
Winter Garden
Perfect for a small party or business meeting